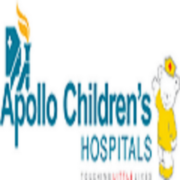 Apollo Children's Hospital, Chennai
Apollo Children's Hospital
Apollo Children's Hospitals, Thousand Lights provides the finest quaternary-level paediatric care in the country within a unique child-friendly ambience.
Apollo Children's Hospitals, Thousand Lights is a 70-bedded facility offering super specialty health care exclusively for children. Located in the heart of Chennai, India, it's just a stone's throw from our flagship Apollo Hospitals on Greams Road. Our Hospital is staffed with a Comprehensive Care team comprising of some of India's finest medical, surgical and support staff.
The health needs of children are extremely unique and different. More than ever before, there is an increased incidence of prematurity, low birth weight, increased prevalence of chronic conditions such as diabetes, asthma, developmental disorders etc. In addition, a growing prevalence of childhood obesity and other such disorders have contributed to an increasing need for Paediatric super specialties such as Cardiology, Neonatology, Neurology and Robotic Urology Emergency Care, Nephrology, Orthopaedics, Plastic Surgery, Critical Care, Endocrinology, Oncology, Neurosurgery etc
Our objective is to make a world of difference in the health care and the well-being of children, adolescents and their families by integrating medical care, education and research. This enables us to provide the highest quality of care and service to the community, offering all major healthcare services under one roof.