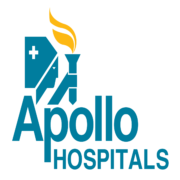 Apollo Hospital, Seshadripuram
Apollo Hospital
Apollo Hospital, Sheshadripuram is a multi-speciality hospital that was opened to the public in 2015. It was the third hospital to be set up in Bangalore and the fourth in Karnataka. In keeping with the group's philosophy, the hospital has been providing quality service since the time it commenced operations.
The hospital is accredited by the Joint Commission International and caters to the patients primarily in Seshadripuram and Malleshwaram.
The building is a multi-storeyed complex and is now operating as a Covid centre and is fully prepared to create more isolation wards if required.
Apollo Hospital, Sheshadripuram is primarily focussed on delivering treatments for specialities such as, emergency & trauma care, cardiology, minimal access cardiology, paediatric cardiology,  neurosciences, gastro sciences, nephrology & renal transplant and urology. It also has two centres dedicated for heart failure treatments, and for movement disorders, epilepsy management & surgery.
Apollo Hospital, Sheshadripuram is equipped with the latest medical gadgets and offers the latest treatment available in the medical field. It has a capacity of 200 beds, 10-bed state-of-the-art emergency department and a 40-bed ICU unit.
Some of the other facilities are, a pharmacy and a cafeteria.
The medical team at the hospital is skilled, experienced and dedicated in their services. So also, the supporting staff is also competitive.
Apollo Hospital, Sheshadripuram is spacious, has tastefully-done interiors and is a well-designed healthcare complex. It is a multi-storeyed hospital, with hygienic and roomy premises.