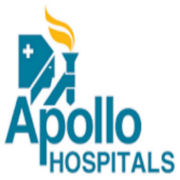 Apollo Hospitals, Mumbai
Apollo Hospitals
Established by Dr Prathap C Reddy in 1983, Apollo Healthcare has a robust presence across the healthcare ecosystem. From routine wellness & preventive health care to innovative life-saving treatments and diagnostic services, Apollo Hospitals has touched more than 120 million lives from over 120 countries, offering the best clinical outcomes.
Apollo Hospitals, Navi Mumbai, is one of the most advanced Multi-Specialty Tertiary Care Hospitals in the region of Mumbai and Navi Mumbai. The Hospital offers comprehensive and integrated super specialty services under one roof with highly experienced doctors of national and international repute supported by well-trained team of nurses & technicians and other support staff.
The Hospital is conveniently located close to the junction of two major highways i.e. Mumbai – Pune & Mumbai – Uran (JNPT).
Apollo Hospitals, Navi Mumbai, 500 bedded tertiary care offers super-specialty care across specialities including: Urology, Cardiology, Cardiovascular & Thoracic Surgery Neurosurgery, Radiology, Nephrology Orthopedics etc.