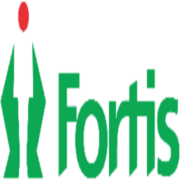 Fortis Hospital, Bangalore (Cunningham Road)
Fortis Hospital, Bangalore
The Fortis Hospital, Bangalore (Cunningham Road) is an extensive medical center based in Bangalore, Karnataka,  founded in the year 1990.
Fortis Hospital, Cunningham Road has grown in stature as one of the top prominent medical facilities in the state as well as the country. Undeniably, over the past 25 years, this hospital has cemented its position as one of the best-equipped super-specialty private hospitals in the country.
Dr. Vivek Jawali is Chief of Cardio-Thoracic Vascular Sciences, with a thriving experience of more than 39 years. His expertise lies in the treatment of Minimally Invasive Bypass Surgery and Cardiothoracic and Vascular Surgeries.
With a capacity of 150-bed tertiary care hospital and the hospital is famed as one of the leaders in cardiac treatment and diagnosis. The hospital is known for its center for excellence in interventional cardiology and cardiac surgery.
The hospital offers advanced super-specialized services in urology, orthopedics, digestive care, emergency care, and critical care. The hospital is equipped with state-of-the-art central sterile goods supply (CSSD) systems, advanced navigation, surgical, and monitoring systems.
In order to review the effectiveness of the quality management system, the hospital conducts internal audits after every 6 months.
The hospital tailors medical services according to the age, gender, and medical history of a patient thus covering every kind of individual. Make an appointment for the diagnostics test of your choice by getting in touch with us today.
khushankhardworker@gmail.com