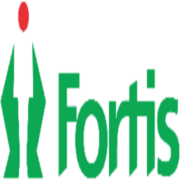 Fortis Malar Hospital ,Chennai
Fortis Malar Hospital
Fortis Healthcare Limited  An IHH Healthcare Berhad Company – is a leading integrated healthcare services provider in India. It is one of the largest healthcare organizations in the country with 28 healthcare facilities, 4,500+ operational beds (including O&M facilities), and over 400 diagnostics centers (including JVs). Fortis is present in India, the United Arab Emirates (UAE), Nepal & Sri Lanka. The Company is listed on the BSE Ltd and National Stock Exchange (NSE) of India. It draws strength from its partnership with global major and parent company – IHH, to build upon its culture of world-class patient care and superlative clinical excellence. Fortis employs ~23,000 people (including Agilus Diagnostics Limited) who share its vision of becoming the world's most trusted healthcare network. Fortis offers a full spectrum of integrated healthcare services ranging from clinics to quaternary care facilities and a wide range of ancillary services.
Fortis healthcare is a leading integrated healthcare delivery service provider in India.
The healthcare verticals of this organisation primarily compromises of hospital, diagnostic and day care speciality facilities.
Fortis Malar Hospital, Chennai offers comprehensive medical care in more than 40 specialities such as cardiology, cardiothoracic surgery, neurology, neurosurgery, orthopaedics, nephrology, gynaecology, urology, paediatrics and diabetes among few.
Fortis Malar specialises in cutting edge medical technology and dedicated patient care service.
The hospital has more than 160 consultants and 650 employees to manage over 11,000in-patients.