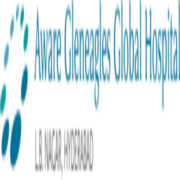 Gleneagles Global Hospital, L.B. Nagar, Hyderabad
Gleneagles Global Hospital
Aware Gleneagles Global Hospital at LB Nagar, Hyderabad is a community tertiary care hospital with established clinical work in all major medical specialties. Key specialties include Emergency Care, Critical Care, Cardiac Sciences, Neurosciences, Orthopaedics, Gastroenterology and Renal Sciences. The NABH, NABB and NABL accredited hospital operates 150 beds.
A modern CathLab, 6 operation theatres offer cutting edge emergency and critical care management following internationally approved clinical protocols. Clinical excellence has earned the hospital tie-ups with all major cashless health insurance players.
Gleneagles Global Hospital (A unit of Ravindranath GE Medical Associates Private Limited) is a part of IHH Healthcare, one of the world's largest healthcare providers. With its full spectrum of integrated services, dedicated people, reach and scale, and commitment to quality and safety, IHH aspires to be the world's most trusted healthcare services network, united by a single purpose: to touch lives and transform care. More information on Aware Gleneagles Global Hospital can be found at hospital website.
khushankhardworker@gmail.com