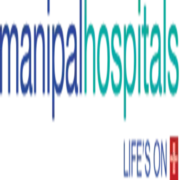 Manipal Hospital Formerly Columbia Asia Referral Hospital, Bangalore (Yeshwanthpur)
Manipal Hospital Formerly Columbia Asia Referral Hospital
Columbia Asia Referral Hospital – Yeshwanthpur, Bangalore established in 2008 is one of the most modern hospitals, committed to investing in the latest medical technology to ensure that all their patients benefit from the latest knowledge.
They are equipped with state-of-the-art technology making it a powerhouse of healthcare in Bengaluru and considered among the best hospital in India.
The Hospital is accredited by the JNABH, NABL, and GreenOT, which is the gold standard accreditation for health care organizations
Dr. Anand N S is a highly qualified Consultant  in the field of Laparoscopic, Bariatric & General Surgeon at Columbia Asia Referral Hospital – Yeshwanthpur, Bangalore. He has a thriving experience of more than 14 years in this field.
There are several departments at the hospital that includes Cardiology, Cardiovascular & Thoracic Surgery (CVTS), Dermatology, ENT, Gastroenterology, General Surgery, Heart transplant, Infectious Diseases, Internal Medicine, Liver Transplant and Hepatic Surgery, Maxillofacial Surgery,Medical Oncology &Clinical Hematology, Minimally Invasive (Laparoscopic) Surgery, etc.
The hospital uses the Protocol and Care Pathway based treatment models to ensure the best outcomes for patients.
Columbia Asia Referral Hospital, Bangalore have successfully performed some of the rare procedures like four autologous chondrocyte implantations, Spinal angiolipoma excision, and Tibial tuberosity shift with MPSL reconstruction.