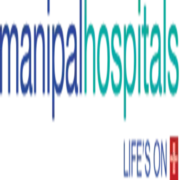 Manipal hospitals Life's On, Whitefield
Manipal hospitals Life's On, Whitefield
Manipal Hospital Whitefield is one of the best multispecialty hospital in Bangalore offering services of international standards with compassionate care. was established in 2016 with the objective of providing multispecialty patient care services under one roof. With a Multispecialty expert aligned approach, we are well-known as one of the top Hospitals in Bangalore for being at the fore-runner of medicine by stimulating a culture of medical excellence and healthcare services. We make sure that our actions indicate that we are "INSPIRED BY LIFE." Unique Features of Manipal Hospital Whitefield
Manipal Hospital Whitefield is 284-bedded inpatient facility and provides specialized medical and quaternary care services with out-patient Centre of Excellence departments Cardiology, Cardiothoracic Vascular Surgery, Gastrointestinal Science, Nephrology, Neurology, Neurosurgery, Obstetrics and Gynaecology, Organ Transplant, Orthopedics, Paediatric And Child Care, Rheumatology, Spine Care, Urology, Cancer Care and Other Specialties Dermatology, Diabetes and Endocrinology, Ear Nose Throat, Fetal Medicine, General Medicine, General Surgery, ICU and Critical Care, Infectious Disease, Internal Medicine, IVF and Infertility, Laparoscopic Surgery, Liver Transplantation Surgery,Microbiology, Neonatology & NICU, Accident and Emergency Care, Anesthesiology, Bariatric Surgery, Clinical Psychology, Dental Medicine, Nutrition And Dietetics, Ophthalmology, Pain Medicine , Pathology, Pharmacy, Physiotherapy, Plastic And Cosmetic Surgery, Podiatric Surgery, Psychiatry, Psychology, Pulmonology (Respiratory and Sleep Medicine), Radiology, Rehabilitation Medicine, Reproductive Medicine, Sports Medicine, who delivers the best care for the patient. Manipal Hospital Whitefield has a qualified team of doctors, nurses, & paramedical staff who are committed to providing quality patient care with love and warmth.
The hospital has one of the best ICUs which are capable of treating most critically ill patients. The hospital is equipped with a medical ICU, Neonatal ICU and a Cardiac Care Unit. The doctors at the ICU & critical care unit (CCU) are very well trained and are available 24 X 7 in the hospital. The doctors and positive nursing team of the intensive care unit are specially trained to respond to any intensive care requirement within the quickest possible time.
Manipal Hospital Whitefield has newly launched an Interventional Cardiac Care Center. The Cardiology Department of Manipal Hospital Whitefield is one of the best and most comprehensive heart care facilities in Bangalore with best heart specialists and nursing team offering 24 x 7 emergency cardiac services as well. Coronary Artery Disease, Coronary Angiogram, Coronary Angioplasty, Emergency Percutaneous Coronary Intervention (PCI), ICD Implantation, & heart rhythm disorders can be treated at Manipal Hospital Whitefield.
Manipal Hospital's Orthopaedic Center for Joint Replacement, Shoulder & Sports Injury, and Spine Care Center are some of the most sought after facilities for all types of bones, joint, & spine conditions. The Orthopaedic Department at Manipal Hospital Whitefield provides interdisciplinary solutions for a full range of acute and chronic pain, trauma & accident surgery, sports medicine, arthroscopy, joint replacement (TKR/THR), wrist surgery, hand surgery, and foot & ankle surgery, spine surgeries etc.
Manipal Hospitals Whitefield has state of the art Operation Theater and has some of the best surgeons in Bangalore for Joint Replacement, Total knee replacement, Total hip replacement (TKR/THR), Shoulder Arthroscopy, Rotator Cuff Repair, Hysteroscopy Procedures, Inguinal Hernia, Appendicitis, Varicose Veins, Spine Surgeries, Sports Medicine, TURP, Pregnancy & Child Birth, Myomectomy, Laparoscopic-assisted vaginal hysterectomy (LAVH), Ovarian Cystectomy, Laparoscopic Gynecological Surgeries, Hysteroscopic Surgeries, Hysterectomy Vaginal and Abdominal, Percutaneous Nephrolitthotripsy, Dialysis, Urological Surgeries of Kidney, Ureter, Bladder stones, Urological surgeries for prostate enlargement, Abdominoplasty or Tummy tuck, Breast Augmentation, Rhinoplasty, Liposuction, Plastic & Reconstructive Surgery, All procedures across Dermatology, Pulmonology, Rheumatology, Diabetes & Endocrinology, ENT, Nephrology Urology, Medical & Surgical Gastroenterology, Pediatrics & Neonatal, Obstetrics & Gynecology Vascular Surgery, Cardiology & Neurology.