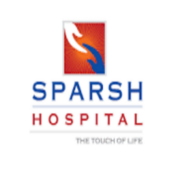 Sparsh Hospital (Yeshwanthpur) Bangalore
Sparsh Hospital
New opportunities, challenges, and the drive to help more people are what push us to be the best at SPARSH. Ever since our inception, we have had one goal: to make quality healthcare accessible to the poorer. At SPARSH, we stand for achieving clinical excellence with social relevance. Making a difference and positive impact on society at a larger scale has always been vital to us and keeping this in mind, our story began — a journey with no end
Accredited with NABH, Sparsh Group of Hospitals has 4 centers in Bangalore – Yeshwanthpur, Infantry Road, Bommasandra and Davanagere.
Out of these four hospitals, Yeshwanthpur's branch is super specialty with 17+ departments, Infantry Road's branch is reputed as the destination for advanced surgeries, Bommasandra's is known for Orthopedics, Plastic and Maxillofacial Surgery and Davanagere's branch is reputed for Accidents Bone & Joint Care.
Its first branch was established in 2006 at Bommasandra and its super-specialty branch at Yeshwanthpur (SPARSH Super Speciality Hospital) was established in 2015.
This center handled the complex case which gave it an international recognition – 27-hour surgery was conducted child born with 8 limbs and the case of another child who was born with foot growing out of his back.
It is also host to initiatives like Guru Namana and SPARSH Vachana.
khushankhardworker@gmail.com