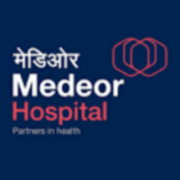 Medeor Hospital, Qutab, New Delhi
Medeor Hospital
Medeor Hospital is a chain of multi-specialty hospitals strategically located at Delhi NCR.
Well known for its excellence in the healthcare services, Medeor Hospitals integrate a team of highly specialized doctors, state-of-the-art technology, supreme healthcare practices and warm compassionate patient care to provide the ideal healing environment for its patients.
Our doctors, nurses, and support staff are dedicated to making sure each of our patients receives the care they need to get healthy and stay that way. We believe that quality healthcare should be available and affordable to everyone.
At Medeor Hospital, we believe that a hospital is more than just a place where you go to get better—it's somewhere you can feel safe and cared for and where the staff has your best interests at heart. We're grateful for every opportunity to show you how much we care about your well-being.